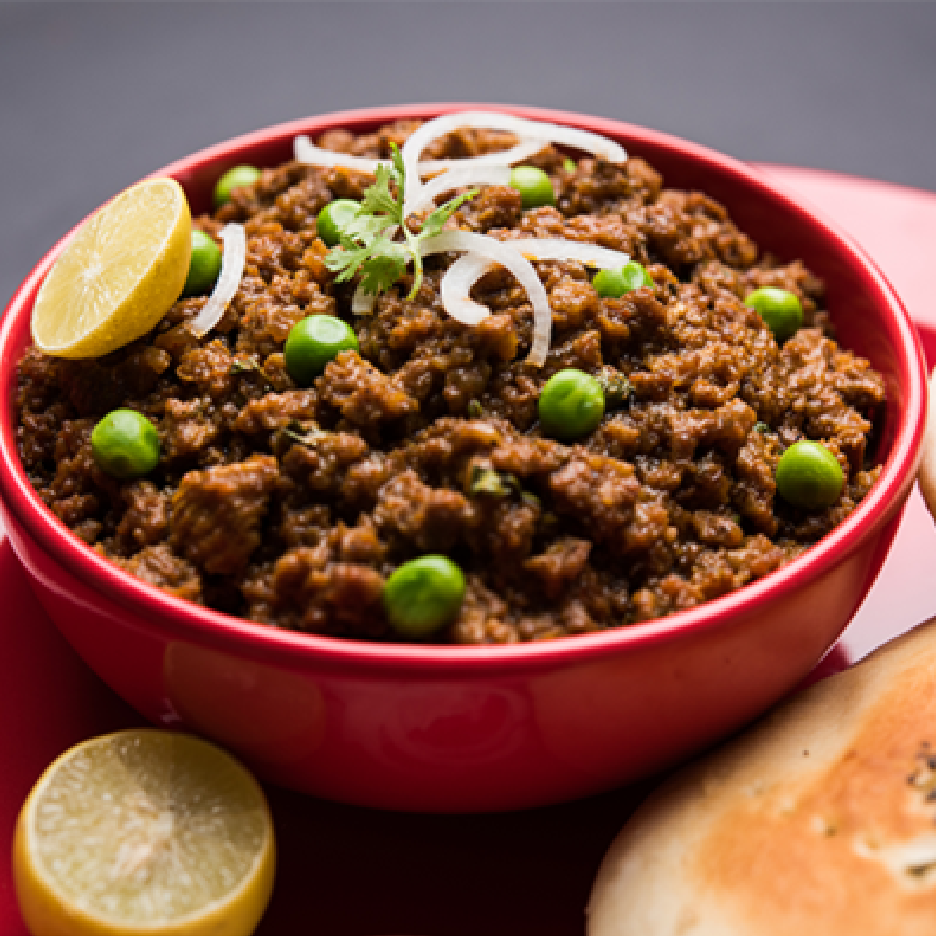 Plant based Chicken Kheema Muttar
INGREDIENTS
1 Packet Blue Tribe Plant Based Chicken Keema (Defrosted)
2 Tbsp Neutral Oil (Canola, Sunflower, Groundnut)
1 inch stick Cinnamon
1 tsp Whole Black Peppercorns
2 Cardamom pods
2 Bay Leaves
1 tsp Cumin Seeds
½ cup Finely Chopped Onions
2 Tbsp Ginger-Garlic Paste
½ Cup Tomatoes (Grated or Pureed)
1 tsp Red Chilli Powder
1 tsp Garam Masala
1 Tbsp Coriander Powder
1 Tbsp Kasuri Methi
½ cup Boiled Green Peas
2 Tbsp Coconut Cream (optional)
1 Tbsp Chopped Coriander Leaves
Salt to taste
METHOD
1. In a kadhai or pan heat up the oil on a high flame. Add the whole spices once the oil is hot. Once the cumin blooms, add in the onions and sautee until golden brown.
2. Add the ginger garlic paste and cook until aromatic. Once this begins to brown, add in the tomatoes and mix well. Turn down the heat to a medium flame
3. Once the mixture begins to simmer, add the ground spices and allow to simmer until the oil begins to separate along the sides
4. Add the kasuri methi and coconut cream, mix well and season with salt.
5. When fully incorporated, add the Blue Tribe Plant Based Chicken Keema to the pan and allow it to cook for 6-8 minutes
6. Add in the boiled peas, stir and finish with the freshly chopped coriander. Serve hot with some pav or paratha, some thinly sliced onions and a wedge of lime.
Cart